☀️ Summer – means YOGA and CROSSFIT outside on the best spot on Fanø: The Beach. Let us count on the weather is with us the rest of the summer, as it has been in May. Let's go outside again – breathe and move our bodies. The season starts in June and ends in September.
The Yoga session will start with grounding and lovely stretching – sun salutations and end with shavasana. The crossfit sessions will be a mix of cardio, body weight exercise and kettlebell FUN!
Bring your own mat and a blanket and pillow for shavasana. Be dressed to be outside 🙂 No need for shoes.
Sundhedsmissionen PaleoPower offers yoga, TRX and crossfit classes minimum 2 times per day, Mon.-Fri. in July and August. Other Months: Ask? By rain and too much wind, it will be held in the Yogahouse by PaleoPower, Hovedgaden 107, Nordby. Be sure to follow the event on Facebook for information ? https://www.facebook.com/events/273289676739683/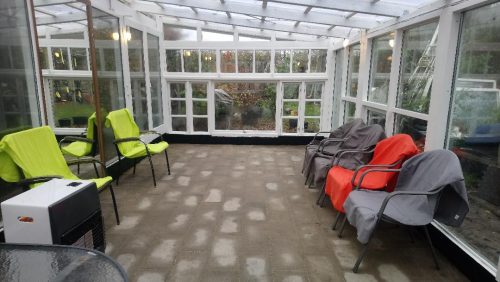 The events will only take place with the minimum for 2 people.
If the dates do not fit you, ask for other options. Every day (allmost 😉 ) classes are possible.
Prices: Drop in: 100kr pr person, pr class. 5 classes : 400,-kr (card) 10 classes: 700,-kr (card)
Cash or MobilePay Your card is Personal and cannot be shared.
I am looking forward to see you this 2018 Summer Outdoor Yoga or Workouts.
Stinne Berg